Here you are welcome to write your guestbook entry.
Please click the
"New guestbook entry" button.
Guestbook entries: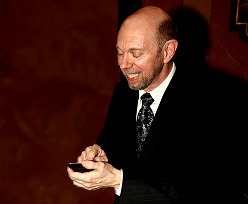 Hello, David! Lovely to see your new website! I mentioned you to Anthony Amore of Blue Danube Musikimpresario GmbH in Vienna. Yes, I'm singing – Beethoven Ninths this coming weekend in Roanoke, VA. Just sang one in NYC with Barbara Yahr and the Greenwich Village Symphony Orchestra. Lovely to see you!
All the very best – Jan
Jan Wilson
14. April 2017
David,
Sending best wishes to you from the mid west. I hope all is well.
Perry
Perry Nelson
24. June 2014
Liebe David, Ist es nicht wunderbar, dass wir doch zusammen gekomen sind? Wayne Kline sent me the link to your web site. Congratulations on a wonderful career! Exceptional! Wunderbar! Elizabeth Stanley from Robesonia, PA. Now Reading, PA.
Elizabeth White Stanley
2. August 2013
David: Es ist mir erstaunlich daß ich nie vorher deine leuchtende Karriere als Liedbegleiter für berühmte Sänger in Europe bewußt war. Ich war gestern bei einer Trauergottesdienst in der St. Paul Kirche in Robesonia, und ich hatte das Vergnügen mit deinem Onkel Bill zusammentreffen. Es war schon langer Zeit. Wir hatten eine gute Unterhaltung gehabt. Er erzählte mir über deine Karriere, and nun habe ich deine Website gefunden. Sehr eindrucksvoll! Kudos! Wayne Kline, Robesonia (jetzt Nottingham, PA).
Wayne Kline
1. August 2013
Machts Gut! Thomas J. Gerhart-CW 1967-Undergraduate Elizabethtown College-Graduate-University of Delaware(Go Blue Hens!)Chairman of the Board and Editor of The Pennsylvania German Society-Our 124th Annual Meeting is Saturday June 7, 2014 at Hain's Church. The keynote speaker is Rev. Herman Lutz. Open invite to you and a guest!
Thomas J. Gerhart
1. August 2013
Herzlichen Glückwunsch zur neuen Website! Ich bewundere Ihre Liedbegleitungskunst schon seit 14 Jahren, habe aber immer einen würdigen Webauftritt von Ihnen vermisst. Zum Glück ist es jetzt soweit, ich freue mich auch über die multimedialen Inhalte!
Mit freundlichen Grüßen,
Karl Thern
Karl Thern
18. January 2013